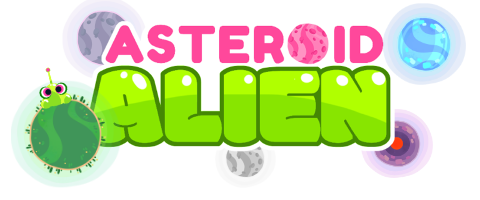 Asteroid Alien
Asteroid Alien is now available!
---
Asteroid Alien is now available for pc
You are an cute little alien who has set out on a journey to see more of the universe. Travel as far as you can and try to beat your high score while avoiding dangers along the way.
Asteroid Alien is an endless procedurally generated runner where you have to jump from asteroid to asteroid through space and survive as long as possible! This game starts easy but the further you go, the harder it gets.
This game is designed to be a mobile game but currently only has controls for pc. We are planning a full version for mobile with skins, separate galaxies, coins, and possibly even online high scores!
This game was made for AngrySmile's Beginner's Jam #3 in two weeks by Team Squishy which consists of TigerSkyDev, RMD Kurnya (SummerOrigins), Raphael Batot (Kayminet), and Dyrolvaid. You can find our links in the credits.
Thanks to all the testers for all their help!
Files
Asteroid Alien WebGL.zip
Play in browser
93 days ago